Startup consulting in Darmstadt
Over the past few years, Darmstadt has established itself as an ideal ecosystem for young companies and people interested in starting up in the field of cyber security. The individual initiatives work together closely and offer founders and those interested in setting up a business an all-round service of competent support, comprehensive advice and a wide range of opportunities for networking and interaction.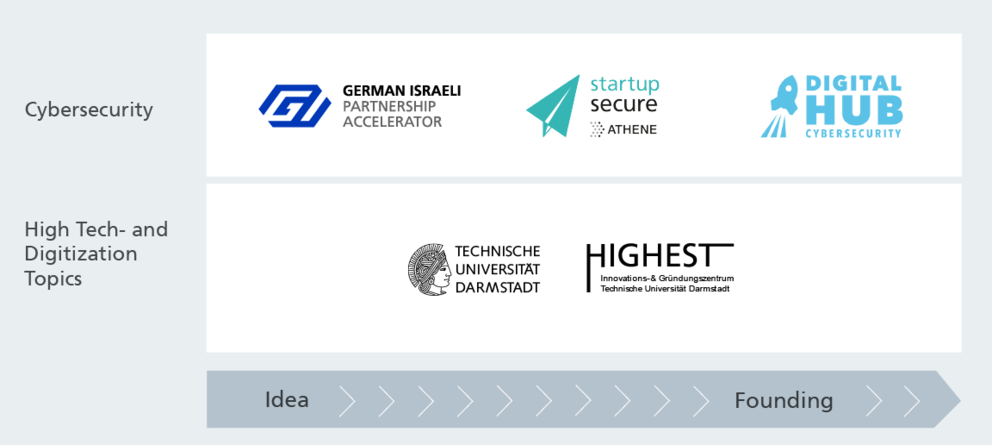 ---
GIPA assists in the search of new business ideas

The German-Israeli Partnership Accelerator (HIPA) for Cyber­security provides assistance in developing ideas that may pave the way into self-employment. The idea: binational teams from Germany and Israel work jointly on solutions to current cybersecurity challenges in the areas of network technologies, internet infrastructure and software security.
---
StartUpSecure supports you from the idea phase to the founding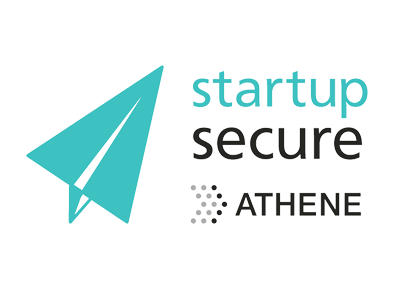 You have a business idea, but don't really know if and how to bring it to market, are looking for capital providers and competent advice? The founding incubator StartUpSecure supports contributions to cyber security from the idea phase to the development of marketable products to the founding of companies.
---
Digital Hub Cyber­security connects cybersecurity founders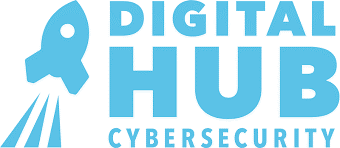 You already have a business in cybersecurity and would now like to connect to other founders or get in touch with other well-established companies? You want to learn about financing options? Digital Hub Cyber­security supports existing startups and innovations in cybersecurity, connects the players from established companies, research and the start-up scene, and creates awareness among influencers, investors and stakeholders.
---
HIGHEST leads high tech and digitization start-ups to success
The innovation and foundation center of Technische Universität Darmstadt assists young entrepreneurs with developing their business models and with the search for investors and suitable funding programs.