The following material may be used free of charge, as long as it is related to the National Research Center for Applied Cybersecurity ATHENE. The images are to be marked with the copyright information »ATHENE«.
Publications of the 3 comeptence centers for IT-Security
The three competence centers for IT-Security CISPA, ATHENE and KASTEL published a joint image brochure in February 2017 (German only).
---
---
Post-Quantum Crypot for dummies
The e-book "Post-Quantum Crpyot for dummies" provides a comprehensive overview of post-quantum cryptography:
The main areas in post-quantum cryptography research today
Practical approaches to defend against future attacks based on quantum computing
How to use an HSM to implement quantum-secure cryptography
Authors include Prof. Michael Waidner and Dr. Ruben Niederhagen, both Fraunhofer SIT. The book is available for free download
Prof. Dr. Michael Waidner
---
---
Video on the topic of online fraud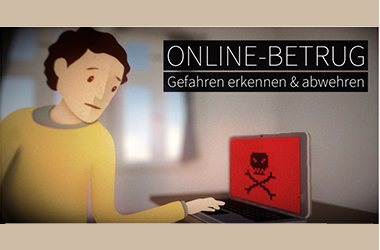 On the occasion of the Safer Internet Day 2017, research group SECUSO, headed by Prof. Melanie Volkamer, CYSEC [at] TU Darmstadt, publishes a video on the subject of online fraud, developed together with Alexander Lehmann. English can be chosen as subtitle language of the video.