BSI President Claudia Plattner visits ATHENE
During a working meeting with ATHENE Director Prof. Michael Waidner and ATHENE Board of Directors member Prof. Haya Shulman, she exchanged views on current cybersecurity issues.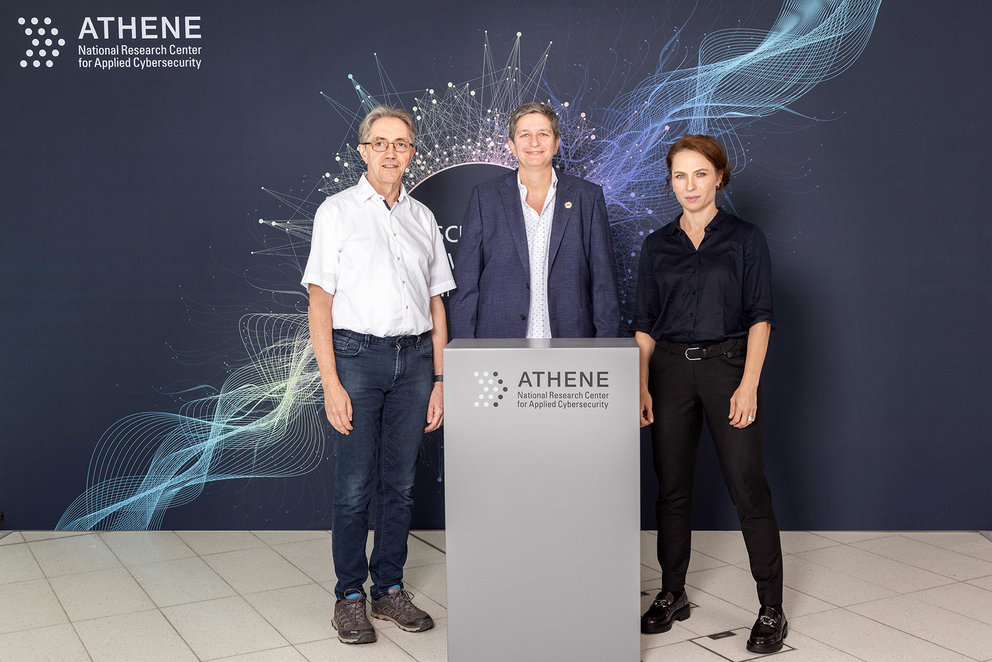 © Catharina Frank | v.l.n.r.: ATHENE Direktor Prof. Michael Waider, BSI-Präsidentin Claudia Plattner, ATHENE-Direktoriumsmitglied Prof. Haya Shulman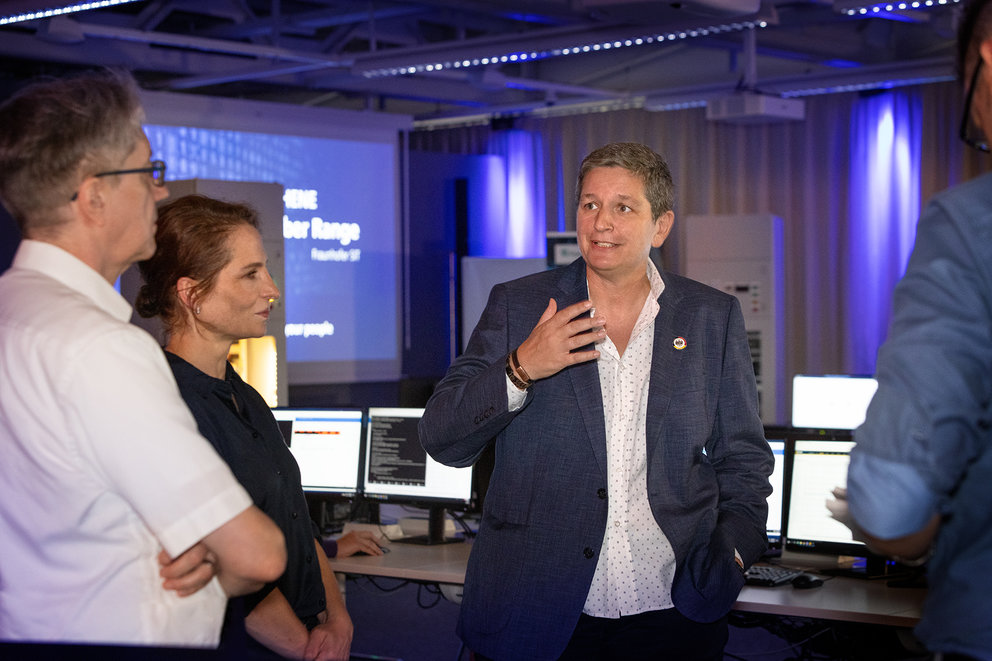 © Catharina Frank
More information in german:
Im Rahmen des Besuchs wurde außerdem die ATHENE Cyber Range präsentiert, ein Trainingszentrum für Mitarbeitende von Unternehmen und Behörden in der Erkennung und Abwehr von Cyberangriffen, sowie das Check-Worthiness Tool, eine KI-gestützte Hilfe bei der Erkennung von Desinformation.
BSI-Präsidentin Claudia Plattner:"Forschungs­ein­rich­tun­gen wie ATHENE machen sehr deutlich, welches Potential wir in unserem Land auf dem Gebiet der Cyber­sicher­heits­forschung haben. Dieses Potential müssen wir bündeln und zur Steigerung der Cybersicherheit in Deutschland und Europa nutzen. Voraussetzung dafür ist ein Dreiklang aus Wissenschaft, Wirtschaft und Politik mit dem Ziel, ein Cyber-Ökosystem in Deutschland zu etablieren und sichtbar zu machen: Wir müssen sichere IT-Produkte, die aus Deutschland kommen, in Deutschland einsetzen, um die Digitalisierung in Deutschland nicht nur sicher, sondern auch wirtschaftlich erfolgreich zu gestalten. Wir als BSI möchten daher gezielt die Vernetzung aller Akteure fördern und ihre Zusam­men­arbeit koordinieren."
show all news