Volks­ver­schlüs­se­lung for small and medium-sized companies
Free End to End Encryption Test for feelancers and SMEs - New Functions and Online Registration
The CRISP partner Fraunhofer SIT now offers a commercial solution of the Volks­ver­schlüs­se­lung application (VV app, for short) for small and medium- sized companies. They can now apply for the practical test at www.volksverschluesselung.de/kmu, by which the companies may test the system for one year free of charge. The necessary individual registration of selected companies takes place through an internet video chat.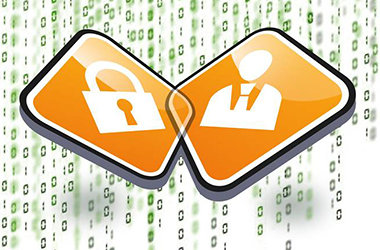 "After the beginning of the free VV app for citizens many feelancers and small companies asked us, because they needed an uncomplicated email encryption for their work", says Michael Herfert, project leader of the VV app. As an example he points out tax advisors, doctors or engineering offices, who want to send sensitive documents via email. For this reason Herfert and his team have created a version of the VV app, which is intended for freelancers and small and medium- sized companies.
Freelancers or companies, who would like to take part in a practical test, may apply for participation via the URL mentioned above. Judging by their development status and criteria of suitability the participants will be selected for the free testing.
The VV app will be presented at the CeBIT in Hannover from the 20th - 24th of march. There many private users can also pick up a free registration code which replaces the necessary identification via the internet. Thus, the VV app may be used instantaneously.
Further information about the VV
show all news