Fraunhofer Cyber Range: New training center for cybersecurity
ATHENE partner Fraunhofer SIT opens a cyber training center in Darmstadt with connection to research and the startup world
The Fraunhofer Cyber Range is embedded in ATHENE and combines complex attack simulations with the latest findings from applied research, expert training and the presentation of innovative security tools: With realistic attack simulations, companies can improve the performance of their security teams.In addition, the participants gain insights into exciting security topics and the current status of research and development.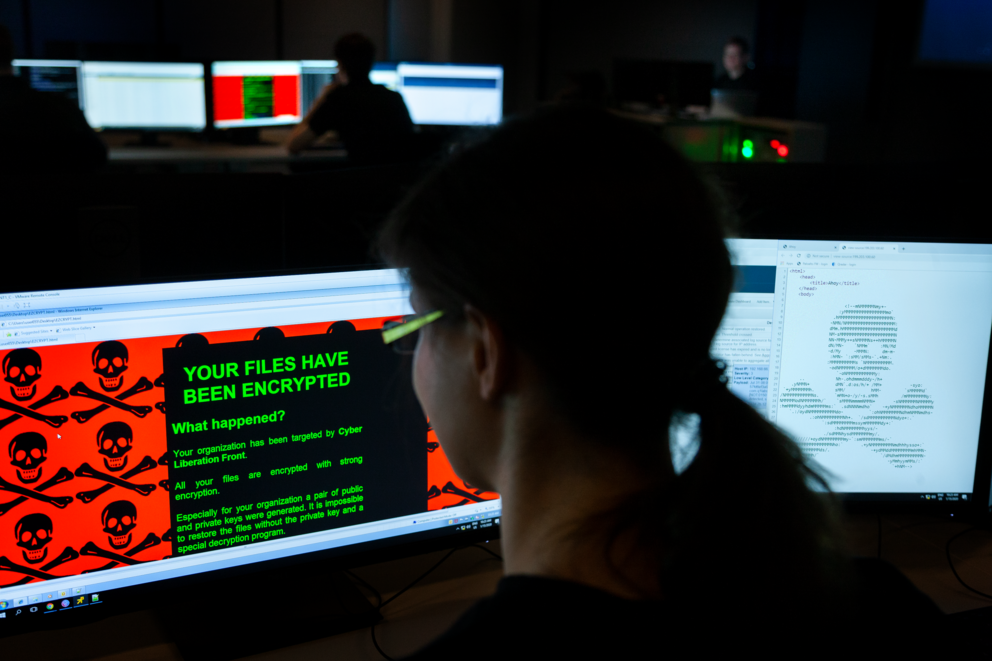 The tailor-made seminars and trainings are also offered online. You can find more information about the offers on the Internet at
www.cyberrange.sit.fraunhofer.de.
A central component of the Fraunhofer Cyber Range is a simulation platform, with the help of which the participants run through real attack situations in small groups. The platform supports very different attack scenarios and is designed like an actual company network. As in an emergency, the teams have analysis tools at their disposal and must use them to analyze the attack, follow up on clues and finally take countermeasures to ward off the attack. It is not only about the knowledge of the participants, but also about good cooperation and communication in the team. Different attack scenarios and forms of exercise allow the training to be adapted to the level of knowledge of the respective teams.
The training courses are supplemented by specialist lectures and practical discussions on individual attacks or special cybersecurity issues. In this way, the participants also get to know current attacks from ATHENE's cyber laboratories, and companies can supplement their training with special courses on interesting topics such as the darknet or IT forensics. In addition, the training center organizes innovation sessions at which young startups present new security tools.
"Although they are still a relatively new concept, simulation platforms are gaining acceptance worldwide as an integral part of comprehensive cybersecurity training. As part of the Fraunhofer Cyber Range, we enable realistic attack simulations, which we can also adapt to individual requirements and the current state of the art, "says Cyber Range Manager Dr. Haya Shulman from Fraunhofer SIT. "At the same time, the participants get an insight into the state of research. Companies can pursue different training goals, for example improve the level of experience and the interaction of young teams, give experienced teams an outlook on current and future attacks and defense options or increase awareness of cybersecurity threats. "
Press release from Fraunhofer SIT
show all news