How secure is Machine Learning?
Study investigates the application of security aspects in Machine Learning techniques. Practitioners are needed for the survey.
The value of security and privacy in machine learning approaches has been investigated by researchers of the Fraunhofer Institute for Applied and Integrated Security AISEC, the Fraunhofer Institute for Secure Information Technology SIT, the National Research Center for Applied Cyber­security ATHENE and the Freie Universität Berlin in a joined study. Participants who work professionally or personally with machine learning approaches are still needed for the research project.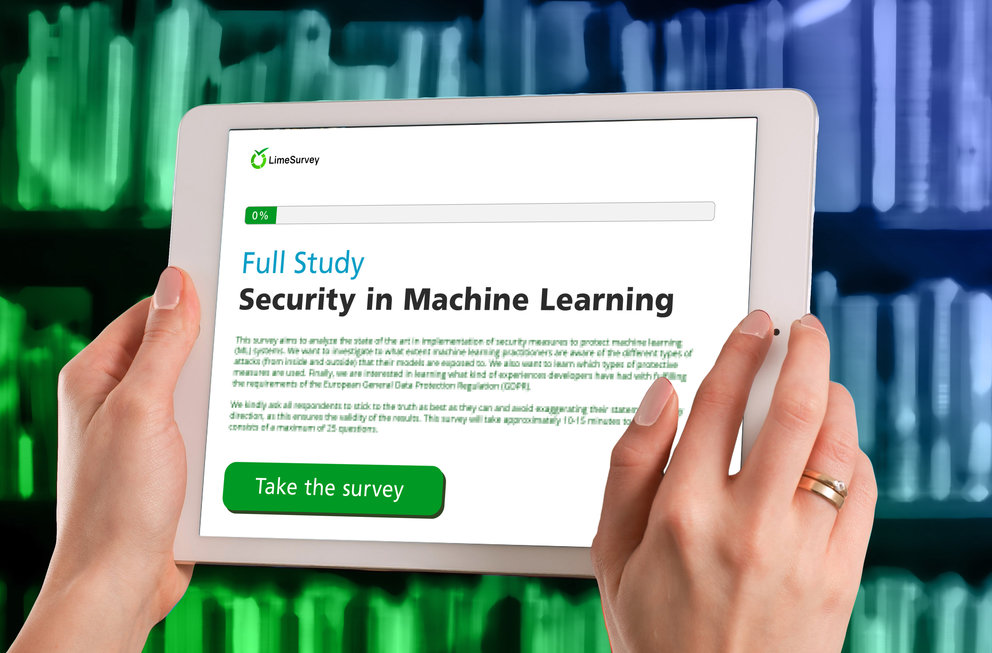 Participants who utilise machine learning approaches professionally or personally can take part a 15-minute online survey. The link for the online survey:
https://websites.fraunhofer.de/ML_security/index.php/149369?Start1=A3
Further information:
https://www.sit.fraunhofer.de/mlsurvey/ bzw. https://www.aisec.fraunhofer.de/de/presse-und-veranstaltungen/presse/pressemitteilungen/2020/sicheres-maschinelles-lernen.html
Press information at FU Berlin
show all news