Press Releases of institutions involved in ATHENE
---
Darmstadt, 14.08.2019. Researchers at Fraunhofer SIT find serious security flaws in VoIP telephones
Hackers can access sensitive data and services also via telephone devices: Most companies use VoIP telephones that are integrated into the company network. Security researchers at the Fraunhofer Institute for Secure Information Technology have found a total of 40 partly serious vulnerabilities in these VoIP telephones. Attackers can misuse these gaps to intercept calls, deactivate the telephone or gain further access to the company network via weak points in the device.
---
Innovations for more Cyber Security
Darmstadt, 08.07.2019. The second round of the Hessian-Israeli Partnership Accelerator (HIPA) was concluded with a final event on the panorama floor of the Commerzbank headquarters in Frankfurt/Main. Three German-Israeli teams presented their research results to around 80 guests from inter­national politics and the financial and cyber security sectors, including Sandra Simovich, Consul General of the State of Israel, Dr. Stefan Heck, State Secretary in the Hessian Ministry of the Interior, and Jörg Hessenmüller, COO and member of the Board of Managing Directors of Commerzbank AG.
---
Two Fraunhofer Project Centers opened in Israel
20.05.2019. Cybersecurity and Health Research: Cooperation with Hebrew University in Jerusalem
The Fraunhofer-Gesellschaft is collaborating globally with excellent partners to create synergies for research and to build bridges to regional markets. With this in mind, two new Project Centers were opened in Israel on May 21 during a ceremony at the Hebrew University of Jerusalem: The "Fraunhofer Project Center for Cybersecurity at The Hebrew University of Jerusalem" and the "Fraunhofer Project Center for Drug Discovery and Delivery at The Hebrew University of Jerusalem".
---
Fraunhofer research team demonstrates how to subvert the most popular method for issuing web certificates
Darmstadt, 07.09.2018. A research team at the Fraunhofer Institute for Secure Information Technology SIT in Darmstadt, Germany, has found a way to issue fraudulent website certificates that are used to ensure trustworthiness of Internet domains. The team lead by Dr. Haya Shulman has shown that the weakness in the domain validation can be exploited in real life and that the security of Internet infrastructures needs to be improved. To do so the researchers have informed Web CAs (Certificate Authorities) and suggest a new implementation that Web CAs may use to mitigate the attack. Further information at https://www.sit.fraunhofer.de/en/dvpp/.
---
Your Smartphone is Watching You: Dangerous Security Holes in Tracker Apps
Fraunhofer scientists: Complete surveillance of smartphones possible. Millions of installations affected.
Darmstadt, 09.08.2018. Tracker apps provide a means for legitimate personal tracking, i.e. for parents to locate their children. Many tracker apps, however, contain serious security vulnerabilities. Scientists from the Fraunhofer Institute for Secure Information Technology have analyzed popular tracker apps available in the Google Play Store – the result: not even one of them was secure; all had serious security flaws.
---
Automated electric mobility: The research project iKoPA presents architecture for secure and privacy-aware mobility services
Darmstadt, 23.05.2018. The project partners of the research project integrated communications platform for automated electric vehicles (iKoPA) presented on May 23, 2018 in Merzig the technical groundwork for a communications system that will accelerate the implementation of mobility services for automated electric mobility by simple, secure and privacy-aware concepts. Technologies that have been advanced by the project were presented during demonstration drives. In addition to Car-to-X-communication and RFID-authentication, concrete services for the automated electric car were shown, like charging station reservation and green-phase prediction for an energy-saving "green wave".
---
Transparent IT Production for Digital Sovereignty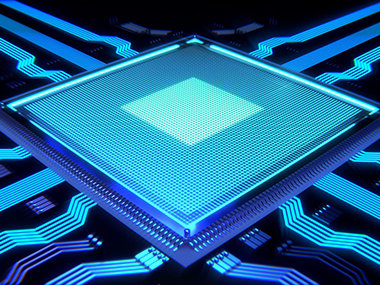 Digital security gaps affect citizens as well as companies and governments – IT experts plead for the use of verified open source products
Darmstadt, 21.03.2018. Whether in the automotive, the energy or the financial sector: information technology is increasingly penetrating all aspects of life. At the same time, security gaps in closed hardware and software produced in globalised supply chains are becoming increasingly incalculable. This is the result reached by IT security experts from the Karlsruhe Institute of Technology (KIT), Fraunhofer Institute for Secure Information Technology, Fraunhofer Singapore, RheinMain University of Applied Sciences, and Technical University of Berlin. In a White Paper on the topic of "digital sovereignty" that they just published, the authors propose that all the steps in the supply chain of IT products be made transparent – from the user software to the tools used in semiconductor fabrication plants.
---
Next Generation Cryptography
Eberbacher Gespräch: Fraunhofer SIT publishes a position paper on the future of cryptography
Darmstadt, 20.03.2018. Whether online-banking or blockchain – most IT security mechanisms for protecting data and digital communication are based on cryptography. Quantum computers and new forms of attacks are threatening many of these IT security mechanisms. How businesses and society can protect the cyber world from such devastating threats in the future was discussed by experts from business, research, and politics at the "Eberbacher Gespräch" on "Next Generation Cryptography".
---
Fraunhofer SIT launches the first German-Israeli cyber security accelerator
Darmstadt, 14.11.2017. The Fraunhofer Institute for Secure Information Technology SIT and the Hebrew University of Jerusalem jointly launched the Hessian-Israeli Partnership Accelerator (HIPA) for Cybersecurity on November 2. in Jerusalem. HIPA is the first start-up accelerator with focus on cyber security in Germany and Israel: Over a period of three months, young German and Israeli cyber security experts are developing solutions for current cyber security challenges in mixed teams.
---
NTU and Germany's Fraunhofer launch new institute to develop digital solutions for the industry
Nanyang Technological University, Singapore (NTU Singapore) and FraunhoferGesellschaft (Fraunhofer), a renowned German institution for applied research, are launching a research institute to develop digital technologies to help companies move into the digital era and remain competitive.
---
Many Android password managers insecure
Researchers at Fraunhofer SIT found vulnerabilities in Android password management apps - users should update apps
Darmstadt 28.02.2017. The Fraunhofer Institute for Secure Information Technology (SIT) has identified serious security vulnerabilities in Android's password apps. In many of the most popular password managers, cybercriminals could easily gain access to protected information, for example, if the attacker is on the same network. The manufacturers were informed and have corrected the vulnerabilities. However, users should ensure that they are using the updated app version.
---
Rising risk through cross-plattform Apps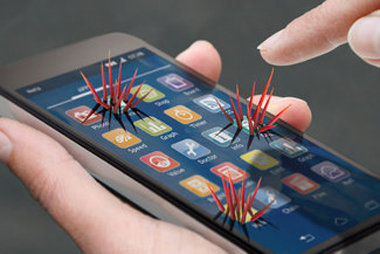 CRISP member Fraunhofer SIT introduces new results of their studies.
Darmstadt, October 13, 2016. Over 70 percent of the apps for the administration and display of documents are unsuitable for business usage. Hybrid-apps cause additional risks for web security in the app world. Many apps for mobile instruments have severe security deficiencies which may cause severe damage to enterprises. To this conclusion comes the new Appicaptor-Security-Index of the Fraunhofer- Institut for science and information technology.