German IT Security Award 2022: Applications open until 15.02.2022
The IT Security Award, which is offered by the Horst Görtz Foundation and endowed with a total of 160,000€, will be awarded for the 9th time in 2022. The finalists and winning projects will be selected in a two-stage process by an independent jury of experts. Applicants can register until 15.02.2022 and submit their short version, which will be used by the jury to make a preliminary selection. Applicants who are accepted for the long version can then submit it in a submission period from 01.04.2022 to 31.05.2022.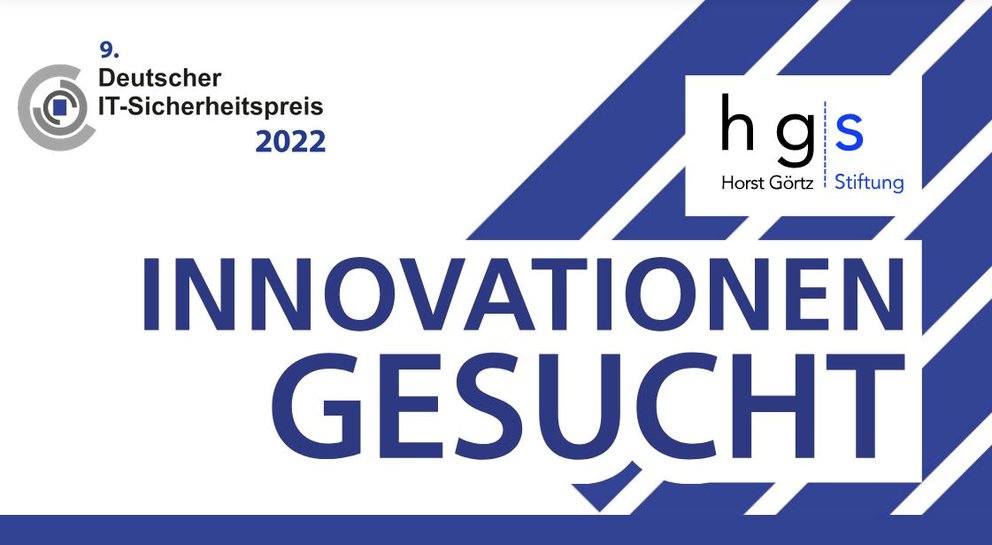 Furter information in German.
Teilnahmeberechtigt sind Forscher*innen und Entwickler*innen ebenso wie Forschungs- und Entwicklungsteams von Universitäten, Forschungsinstituten und Unternehmen. Es können sowohl Konzepte als auch Lösungen zur Begutachtung eingereicht werden. Startups werden ausdrücklich Startups aufgefordert, ihre innovativen Ideen einzureichen. Die Preisverleihung am 10. November 2022 wird zum zweiten Mal von der Innovationskonferenz Cybersicherheit flankiert, welche vom Branchenverband Bitkom ausgerichtet wird. Bei der Durchführung des Wettbewerbs wird die Horst Görtz Stiftung in diesem Jahr vom Horst-Görtz-Institut für IT-Sicherheit an der Ruhr-Universität Bochum untersützt. Weitere Unterstützer bzw. Partner des Preises sind ATHENE und das Fraunhofer SIT.
Informationen zum Preis, der Ausschreibung und den Teilnahmebedingungen finden Sie unter: www.deutscher-it-sicherheitspreis.de.
show all news