US Consul General Norman Thatcher Scharpf visits ATHENE
Today, Norman Thatcher Scharpf, the new Consul General of the USA in Frankfurt am Main, and his team met with our CEO Prof, Michael Waidner and Prof. Haya Shulman, Member of the ATHENE Board, and Coordinator of our research ares Analytics Based Cyber­security (ABC).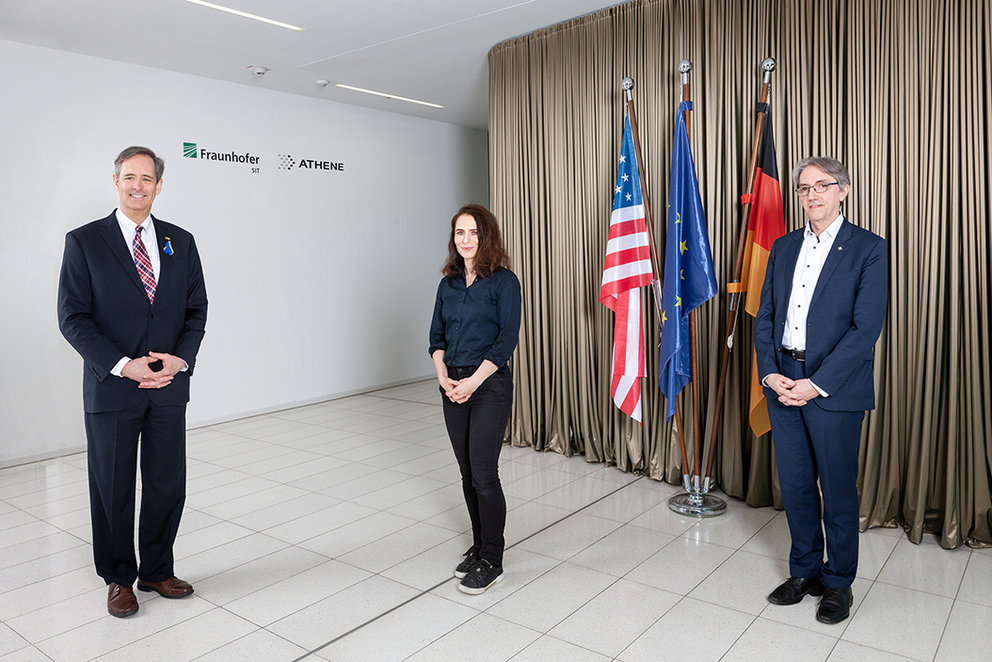 The USA is the leading nation in cybersecurity, researchers from US industry and academia are among the key collaboration partners of ATHENE. Michael Waidner and Haya Shulman provided an update on the research done at ATHENE, in particular on their recent results on severe vulnerabilities in the core Internet protocols and how they could be mitigated.

The US FCC recently launched an inquiry into security issues surrounding the BGP core Internet protocol, stressing the critical importance of securing the core Internet infrastructures.
show all news